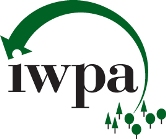 Thank you for joining me during the virtual World of Wood Convention! I had a great time with you  on the webinar and hope that you took away a lot of actionable ideas from my program.
Here are the FREE resources I promised you. Just click on the links to access each item. To download the pdf files to your computer or tablet, right-click the link and select "Save Target As…"
If there is anything else I can do to support your success, just let me know!
Don
eBook and Special Reports 
33 Social Selling Tips by Social Selling Thought Leaders (eBook)
Ten Reasons Blogging is Good for Your Sales (And Seven Reasons NOT to Blog) (pdf)
Using Publicity to Increase Your Sales (pdf)
External Links
What small businesses need to know about the government's new forgivable loan program
Articles 
Six Things You Need to Invest in to Boost Your Sales
Why Generosity is Good for Your Sales
23 Things to Post on Your Blog
37 Ways to Unleash Your Creativity
Serve Your Community as Well as Your Customers
39 Useful Things to Post on Twitter
Change Your Perspective, Change Your Sales
How to Determine Your Ideal Prospect
19 Ways to Be of Value to Your Buyers
How to Bust Out of a Sales Slump
Are You Taking Care of This Person Well Enough? 
16 Ways to Deal with Frustration
Sell More by Giving Things Away
Would you like to schedule a free 15-minute consulting call?
Click here to go to my calendar!
Other Sales-Boosting Resources
For daily sales tips and more, click here to follow me on Twitter.
Connect with me on LinkedIn here.
Want fresh sales articles and audio segments every week? Click here to receive The Sales Heretic™ Blog directly in your e-mail inbox or if you prefer, click here to receive it in your favorite RSS reader.
Click here for my latest blog post, as well as the archived posts.
Need a speaker for your next event? Click here to learn how I can help your group boost their sales success!