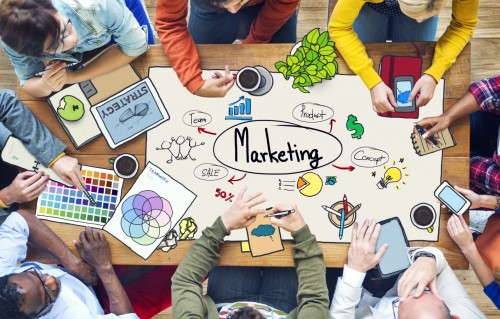 Many people believe that marketing and advertising are the same thing. Or if not, that marketing consists of the promotion you do to drive sales.
But the reality is very different. Marketing is everything you and your business do that can potentially impact sales. And that's an awful lot. Using this definition, marketing includes:
• Hours of operation
• Number of locations
• Where locations are situated
• Your niche
• Product quality
• Product design
• Packaging
• Services offered
• Delivery policies
• Return policies
• Selection
• Staffing
• Ease of parking
• Parking lot lighting
• Interior lighting
• Market research
• Hold time
• Uniforms or attire
• Vehicles
• Certifications and degrees
• Exterior and interior cleanliness
• Customer service
• Pricing
• Merchandising
• Staff friendliness
• Case studies
• Testimonials
• Bathrooms
• Ease of checkout
• Social media
• Sampling
• Customer surveys
• Split testing
• Responsiveness
• Product names
• Giveaways
• Sales training
• Customer service training
• PR
• Networking
• Charitable and community efforts
• Signage
• Web site
• Blogging
• Contests and sweepstakes
• Strategic partnerships
• R&D
• Association memberships
• Customer reviews
All of these things influence whether or not a person does business with you. Which raises three questions:
1. How many of these strategies and tactics are you currently using?
2. How many are you using well?
3. Which ones could you add or improve?
Almost everyone and everything in your organization plays a role in marketing. Take this to heart and make sure everyone else understands this as well. And be sure to incentivize and appreciate everyone appropriately. Because you can spend a fortune on advertising, but if the other items on this list aren't good enough, it won't matter much. Devote more time, money, and efforts to the above factors instead, and it will dramatically improve your long-term sales growth.
Leave a comment