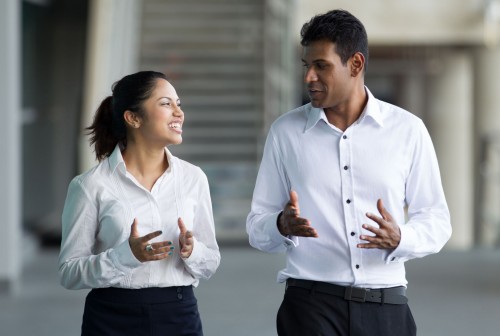 As a professional keynote speaker and trainer, I have a tremendous appreciation and respect for the power of words. The right words at the right time can solve problems, heal wounds, create connection, or move people to action. They are essential to your sales, business, and personal success.
Whether you're a salesperson, manager, or business owner, here are 21 of the best things you can say on a regular basis.
1. "You're right."
2. "I agree."
3. "I see."
4. "I understand."
5. "What do you think?"
6. "You can do it."
7. "That's a good idea."
8. "Can you help me?"
9. "Great job!"
10. "I trust you."
11. "Go for it."
12. "I'd love to get your input."
13. "How can I help?"
14. "Tell me more."
15. "I'm sorry."
16. "I was wrong."
17. "What can I do to support you?"
18. "Please."
19. "Thank you."
20. "I appreciate you."
21. "What if…?"
Every one of these phrases has immense power to affect others positively. Which enables them to be more confident, effective, enthusiastic, forgiving, creative, and action-oriented.
Use these phrases frequently with customers, employees, vendors, friends, and family. They will strengthen your business and personal relationships as well as boost your sales, productivity, and happiness.
This success strategy requires no money, no physical labor, no massive time investment. Just a few words. Powerful words.
Leave a comment