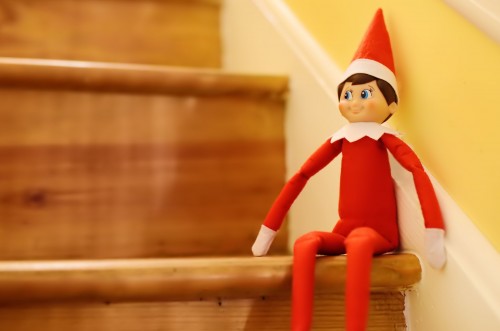 The Christmas toy, "Elf on the Shelf" has been accused of being part of a nefarious scheme to illegally gather intelligence on millions of unsuspecting families.
The controversy erupted when Santa Claus let slip recently that the popular elves don't actually work for him. "I've been keeping an eye on kids for centuries, long before Alexa, Google Home, or Elf on the Shelf came on the scene," Santa revealed in an interview with Harper's Bizarre magazine when asked if he uses any modern technologies to monitor kids for naughtiness.
Privacy advocates around the world seized on the implications of this bombshell. "If Elves on Shelves aren't spying for Santa, who are they spying for?" pondered Ty Neetots of the group, Privacy Rights Overseers Battling Encroachment (PROBE).
Intelligence agencies from the United States, Canada, Great Britain, the European Union, Russia, Iran, China, India, Brazil, and Israel all released statements denying any relationship to Elf on the Shelf. "We have never used elves to gather intelligence," asserted Will D'Seeve of the U.S. Central Intelligence Agency. "Our charter specifically forbids the use of elves as assets."
Elf on the Shelf—a self-proclaimed "Christmas tradition"— debuted in 2006 and was eagerly snapped up by parents looking to augment their pre-Christmas child disciplinary options. Indeed, The Beleaguered Parents of America cited a 12% decrease in naughty behavior over the first three years of Elf sales.
But rumors and conspiracy theories about the elves' true employer started circulating almost immediately. "Placing elves in individual homes is a terribly inefficient use of elf resources, so it makes no sense for Santa to do that," argues intelligence watchdog, Vera Vatchingyoo. "Everybody knows Santa has the best surveillance system in the world. He doesn't need an elf in every house. So who is the evil mastermind behind this unsanctioned intrusion into our homes?"
Reached at his North Pole compound, Santa Claus declined to comment on the controversy, but did note, "Numerous agencies from a variety of countries have asked for access to my intelligence gathering system. I have consistently refused access to all of them. It strikes me as a very naughty thing to ask for."
Leave a comment