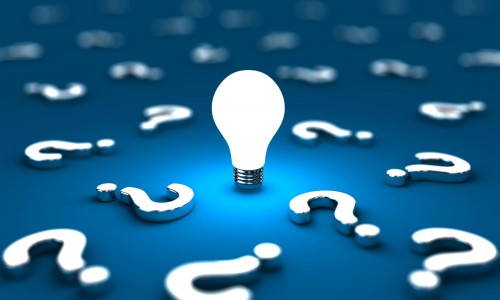 The single best thing you can do with a prospect—at any point in the sales cycle—is to ask them questions. If you ask enough of the right questions, your prospect will tell you everything you need to know to make the sale.
In my training seminars and workshops, I typically give audiences 20 to 40 specific questions to ask prospects. The exact questions vary based on the industry and type of sale. But they can be broken down into five basic categories.
1. Introductory Questions
These questions build rapport with your prospect and set the tone for the rest of your interactions with them. They also provide you with valuable information. They include questions like:
• How much time do you have right now?
• What is your main goal at the moment?
• Who else needs to be involved in making the decision?
2. Experience Questions
A person's past experience with the type of product or service you sell influences what they want and don't want in a new version. So you want to learn as much as you can about their previous experiences. Ask questions such as:
• Do you currently own/use a (product/service)?
• What do you like most about it?
• What do you wish was different?
3. Use Questions
How your prospect intends to use what you sell makes a huge difference in what they should buy. Knowing how they need to use their new product or service will quickly steer you toward the option that's best for them. Questions that uncover their intended usage include:
• Where do you plan to use it?
• How many people will be using it?
• How often will you be using it?
4. Criteria Questions
Your prospect is going to make their decision based on certain criteria. And those criteria are unique to them. Which means you need to find out those criteria are. Pose questions such as:
• How much maintenance do you want to do?
• Are you working within a budget?
• What are your favorite colors?
5. Finishing Questions
These are the questions that lead you into the presentation or into the close. They're your last chance to elicit information before moving on to the next step. (Although you can and should ask more questions during the presentation and closing stages.) To make sure you get all the information you possibly can, ask questions like:
• How familiar are you with this (product/service)?
• Is there anything I've overlooked?
• What kinds of questions do you have?
So the question for you is, how can you incorporate all five types of questions into your discovery process? What specific questions will provide you with the information you need to close the deal? (Okay, that's two questions.)
Create your own list of questions based on these five categories. And use them with every prospect. Because the right questions will lead you—and your prospect—right to the sale.
Want some help creating great questions for you and your sales team? Contact me today and we can start putting together a plan!
Leave a comment