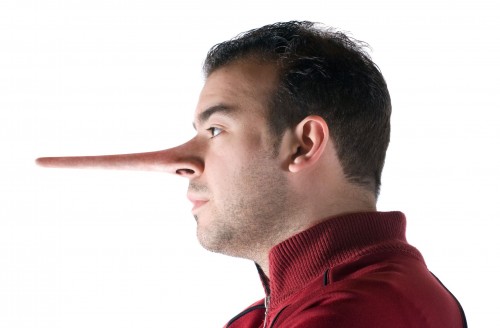 Recently, a woman called me, stated that she was taking a survey and started to ask me questions. (Without asking for my permission, by the way.) After the third question, it was obvious where this "survey" was going, so I cut to the chase.
"Is this a sales call?" I asked.
"No sir. I'm just taking a survey."
"What's the point of this survey?"
"Well, it's to see if you're eligible for a service we have that lets you…"
"So this is a sales call.
"Well, not exactly."
I hung up on her. Which is what I always do to salespeople who call me and refuse to be honest about their motives.
Because if you're not honest enough to admit you're making a sales call, how can I trust you with my business??!!
Top sales professionals, by contrast, understand that honesty is a powerful sales tactic, because it disarms our prospects. Being honest with the prospect is the first step to building trust.
Try this script when you're making sales calls by phone:
"Hello, Ms. Smith? This is Mike Jones of Rogers & Co. This is a sales call. I need 90 seconds. Is this a convenient time?"
This script showcases your honesty, tells the prospect what their time commitment will be and asks their permission. These three elements together will dramatically improve your compliance. And there are lots of variations on this approach. Just be sure to incorporate all three elements.
If the prospect says it's not a convenient time, ask what would be a better time. Call back at their stated time and whether you reach the person or their voice-mail, say, "You asked me to call you back at this time and I promised you I would."
Honesty. Integrity. Professionalism. The hallmarks of a great salesperson. You.
Leave a comment