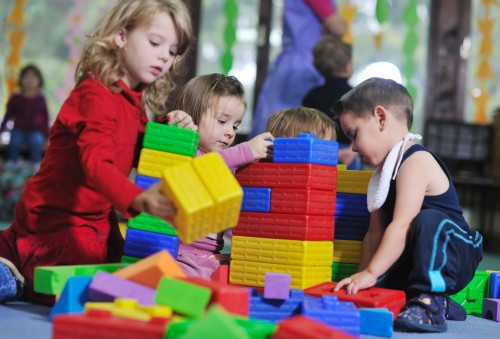 How kid-friendly are you? Whether you're marketing to children or their parents, the more hospitable your business is to children, the more sales you'll make.
For example, you might create a supervised play area where parents can leave their children while they shop. Consider putting small chairs in your waiting room so young kids don't feel so uncomfortable. And be sure to place items you do want kids to see and touch down low to make it convenient for them.
Here are 36 other ideas for catering to kids and their parents:
1. Coloring books and crayons
2. A television with kid-appropriate programming
3. Blocks
4. Animals: fish, birds, hamsters, spiders, etc.
5. Children's books
6. Magazines for a variety of ages
7. Candy or gumball machines
8. Model trains
9. Booster seats or high-chairs
10. Music
11. Puzzles
12. Games
13. Organized activities
14. Computers or tablets with kid-oriented software
15. Water, soda, or juice
16. Diaper changing tables in BOTH restrooms
17. Extra diapers and changing accessories
18. Puppets
19. Collector cards
20. Workshops exclusively for kids
21. Cartoons
22. A sandbox
23. Video games
24. Comic books
25. Popcorn
26. Child-sized or toy versions of your products or accessories
27. Temporary tattoos
28. Stuffed animals
29. Child-size food portions
30. Ice cream
31. Costumes and dress-up clothes
32. Balloons
33. A clown
34. Contests exclusively for kids
35. Face-painting
36. A treasure chest
Whichever ideas you choose to use, keep in mind that the most important factor when dealing with children is to have a kid-friendly attitude. Everyone in your organization should always treat them with kindness, courtesy, and respect.
After all, they're your future customers.
What else have you done—or seen done—to make a business more friendly to kids? Share your experiences in the comments below!
Leave a comment