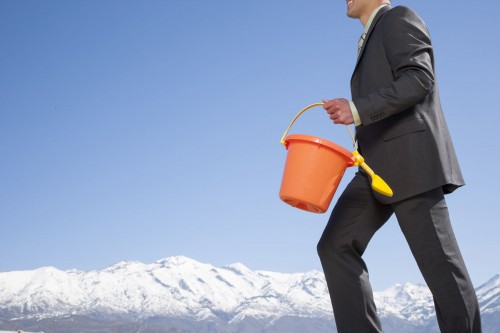 James Saucedo isn't a salesperson. But most salespeople could learn a thing or two from him.
James drives a shuttle van for the Courtyard by Marriott hotel in Austin, Texas. I had the pleasure of riding in his van when I flew into Austin not long ago. Just before he pulled the van away from the airport, he turned in his seat, handed me a metal bucket, and asked, "Would you care for a snack?" In the bucket was an amazing assortment of granola bars, cookies, and candy bars.
As I gratefully munched on some peanut butter cups, I asked him about the bucket. He explained that he often picks up Delta flight crews late at night. They're typically tired and hungry, but the hotel restaurant closes fairly early, and there is nothing else close by. So he got a bucket and filled it with snacks. Using his own money. And he still does.
Naturally, people who ride in his van leave him glowing ratings. (Talk about creating a positive first impression!)
And you can just imagine what it does for his tips.
How can you surprise, delight, and impress your customers? This is a question not only you, but everyone in your organization should be asking constantly.
James Saucedo isn't a salesperson. But he's definitely increasing his company's sales.
Leave a comment