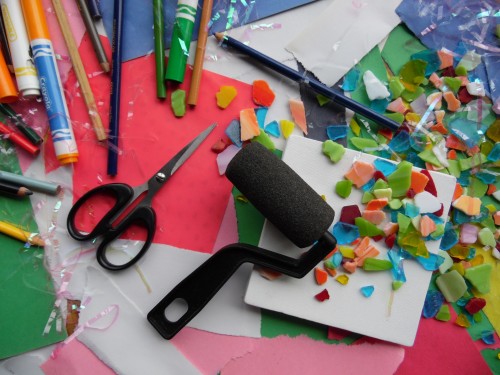 "Be creative!"
It's an admonition you've heard over and over again. You've come across it in countless books, articles, keynote speeches, training seminars, and mentoring sessions.
And the fact is, creativity is essential—in business in general and sales in particular. You have to determine your goals and come up with a plan to achieve them. You have to figure out solutions to ever-changing problems. You have to write brochures and e-mails. You have to produce sales presentations and videos.
But has anyone ever told you how to be creative?
Creativity isn't a switch we can just flip on whenever we like. It's a skill that—like any other—needs to be developed and honed.
And here are two pieces of good news:
First—You are creative! Even if you don't believe you are. Because everyone is creative! Creativity manifests in all kinds of ways. If you don't think you're creative, you just haven't found how you're creative yet. Or you don't appreciate your own creativity. (Which is common—I didn't recognize my own creative abilities until my thirties.)
Second –There are lots of ways to explore, expand, and enhance your creativity. Here are 33 of them:
1. Draw
2. Paint
3. Sculpt—clay, wood, stone, etc.
4. Photograph whatever interests you
5. Shoot videos
6. Write—short stories, poetry, articles, jokes, etc.
7. Play a musical instrument
8. Make jewelry
9. Knit
10. Crochet
11. Make—or contribute to—a quilt
12. Take a class in any of the above
13. Hold a brainstorming session
14. Daydream
15. Buy a coloring book and colored pencils
16. Play with Legos
17. Reorganize your workspace
18. Practice origami
19. Join Toastmasters
20. Cook or bake
21. Explore woodworking
22. Explore metalworking
23. Make up stories about people in your head
24. Imitate an accent
25. Play with your kids
26. Join creative communities
27. Grow flowers, herbs, or vegetables
28. Doodle
29. Put together a scrapbook
30. Download a creativity app
31. Take an improv or stand-up comedy class
32. Carry a sketchpad with you and sketch
33. Make a collage
34. Buy flowers and arrange them in a vase
35. Imagine how to improve an existing product
36. Read to your kids and make up voices for each character
37. Attend a creativity workshop
It doesn't matter how good you are at any of these things. The point is to enjoy yourself while stretching and strengthening your creativity muscles. The more you play with your creativity, the more creative you will be. And them more you will improve your business and your sales.
Leave a comment