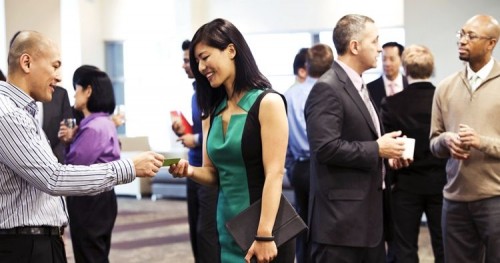 Networking is a powerful sales and marketing tool. But like any tool, using it improperly or inappropriately can lead to disaster.
Here are seventeen things—all of which I've actually observed people doing—that you definitely don't want to do at your next networking event.
1. Dress inappropriately
2. Show up late
3. Talk about yourself constantly
4. Complain
5. Fail to listen to others
6. Talk to one person the entire time
7. Sell
8. Talk only with your friends
9. Pass your cards out without talking to people
10. Get drunk
11. Use profanity
12. Discuss politics and/or religion
13. Run out of business cards
14. Insult the venue, food, décor, etc.
15. Tell off-color jokes
16. Hit on people
17. Leave early
Some of these mistakes are more egregious than others, but all of them can damage your sales efforts, not to mention your reputation. Remember, any time you're interacting with others, look your best, act your best, and be your best.
Leave a comment