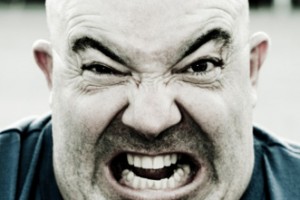 We've all been there. (And if you haven't yet, you will at some point.) Whether because of our mistake, or through no fault of our own, a customer is angry. Beyond angry—furious!
And whether you're a salesperson, a customer service representative, or the business owner, you get the pleasure of dealing with it.
How do you calm someone who is yelling, screaming, even threatening a lawsuit? How can you repair a relationship that seems hopelessly damaged?
Listen to my appearance on Breakthrough Business Strategies Radio with Michele Price. In this seven-minute segment, I share exactly what to do when confronted with such a nightmarish situation. You'll discover how to calm a person down, how to prevent angering them further, and how to salvage—and even strengthen—the relationship.
To listen, just click on the link below. Or to download the segment to listen later, right-click the link and select "Save Target As…"
How to Deal with an Angry Customer: Don Cooper on Breakthrough Business Strategies Radio (mp3)
To learn more about Michele Price and listen to her interview other business experts on Breakthrough Business Strategies Radio (which I definitely recommend), check out WhoIsMichelePrice.com.
Leave a comment