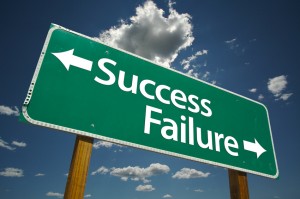 Is there a right way and a wrong way to sell? An old way and a new way? A slow way and a fast way? Or perhaps a risky way and a safe way?
Listen in as Dino Dogan (co-founder of Triberr) and I debate and discuss two radically different approaches to sales on Breakthrough Business Strategies Radio with Michele Price. Toward the end of the show, Geoff Livingston (founder of Tenacity 5 Media) joins us to add to the conversation. It's like a two-hour graduate course in sales and marketing!
Be Advised: The complete show is two hours long, so you'll probably want to download it to your favorite mobile device. To do so, right-click the link and select "Save Target As…"
Two Diabolically Opposite Sales Strategies: Breakthrough Business Strategies Radio (mp3)
To learn more about my fellow business experts featured in this program, click their names above to follow them on Twitter or click their company names above to visit their web sites.
Leave a comment