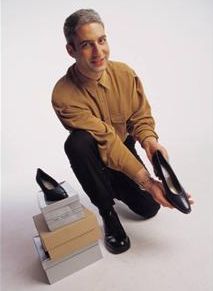 You made the sale! Congratulations!
But are you leaving money on the table? Could the order be bigger? Very possibly. Because there are a number of good reasons why your customer should buy more from you than they had originally planned.
Listen to my appearance on Breakthrough Business Strategies Radio with Michele Price. In this ten-minute segment, I share seven reasons why it may be in your customer's best interest to buy more from you.
To listen, just click on the link below. Or to download the segment to listen later, right-click the link and select "Save Target As…"
Seven Reasons People Should Buy More from You: Don Cooper on Breakthrough Business Strategies Radio (mp3)
For more business insights and ideas from me and four other business strategists, listen to the entire show. Michele asks me five powerful questions about sales and business—the answers will surprise you. You'll also hear fascinating thoughts from Stephanie Calahan (award-winning productivity expert), Daniel Cohen (founder of RedShift Writers), Dino Dogan (founder of Triberr) and Andrea Waltz (best-selling author of "Go for No"). To listen to or download the full two-hour show, click here.
Leave a comment