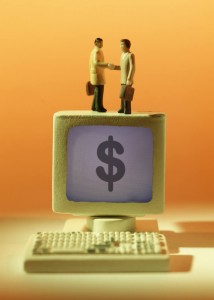 Social media can be a powerful tool for boosting your sales. If you use it effectively. And that's the challenge.
Too many salespeople, business owners and professionals aren't using social media well. It can seem overwhelming and time-consuming. And many people who are trying to use it, have no strategy.
If you'd like some ideas and insights into this rapidly changing world, listen to my appearance on The SociaLight Radio Show with Deb Krier. In this hour-long interview, we discuss how to:
    • know which social media platform is best for you
    • maximize the effectiveness of your social media efforts
    • use social media to research your prospects
    • avoid the biggest dangers of social media
    • and much more!
To listen, just click on the link below. Or to download the segment to listen later, right-click the link and select "Save Target As…"
Social Media and Your Sales, Don Cooper on The SociaLight Radio Show (mp3)
To learn more about Deb Krier, visit www.debkrier.com, and to listen to her interview other social media experts, check out her show on MileHiRadio.com.
Leave a comment