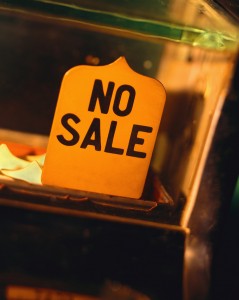 If you want more appointments, sales and referrals, you need to ask for them. But the fear of rejection often prevents us from doing so. Well, stop letting the fear of rejection hold you back!
Listen to my appearance on Breakthrough Business Strategies Radio with Michele Price as I share tips and tactics that will help you overcome this daunting fear. In just 15 minutes, you'll discover seven practical ideas you can implement immediately.
To listen, just click on the link below. Or to download the segment to listen later, right-click the link and select "Save Target As…"
Seven Ways to Overcome the Fear of Rejection, Don Cooper on Breakthrough Business Strategies Radio (mp3)
Conquer your fear and take your sales to new heights!
To learn more about Michele Price and listen to her interview other business experts (which I absolutely recommend), check out her web site: www.WhoIsMichelePrice.com.
Leave a comment