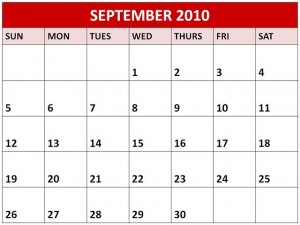 The year is two-thirds over, but there's still time make sure you reach your sales goals for 2010.
Listen to my appearance on Breakthrough Business Radio with Michele Price as I share tips and tactics you can use immediately. In just 15 minutes, you'll discover:
    • The first thing you must do in order to reach your sales goals
    • How to free up more time to sell
    • Where to find your easiest and fastest sales
    • 3 ways to reestablish contact with prospects you've lost touch with
    • How to get the biggest return from your prospecting efforts
    • And more!
To listen, just click on the link below. Or to download the segment to listen later, right-click the link and select "Save Target As…"
How to Reach Your 2010 Sales Goals, Don Cooper on Breakthrough Business Radio (mp3)
Get ready to make the most of the next four months!
To learn more about Michele Price and listen to her interview other business strategists (which I highly recommend), check out her web site: www.WhoIsMichelePrice.com.
Leave a comment