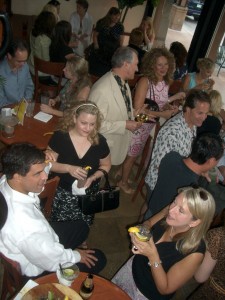 With all the attention on social media over the past couple of years, it's easy to forget that face-to-face networking is still extremely valuable. However, it isn't enough just to meet people at networking mixers once in a while. People need to really get to know you. And they need to remember you, like you and trust you before they'll want to do business with you. So try one or more of these tactics to speed that process along.
1. Volunteer
Every organization needs volunteers, and savvy networkers jump at the chance. People will see you in a position of responsibility and service. You also get a chance to showcase your talents and learn new skills.
2. Work the Registration Table
You'll meet virtually everyone who attends the event. More importantly, they'll meet you.
3. Donate a Door Prize
Your product or service will be showcased in front of the entire crowd. And everybody loves to win things. For maximum effect and goodwill, make sure the prize is an outright gift rather than a discount or coupon.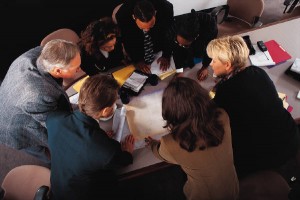 4. Join Committees
In most organizations, the majority of the work (and the majority of the networking) occurs in committees. Because committees typically meet on a regular basis, you get an opportunity to see the same people frequently, giving you all ample opportunity to get to know each other well. By the way, this is also where you will often find the "movers and shakers" who you most want to meet.
5. Write Articles
Virtually every trade association and business group has a newsletter, magazine or journal. And they are all in need of articles of value to their members. Contact the editors of these publications and ask about needs, schedules and editorial guidelines. Write according to their guidelines and include your contact information for the authorship credit. (Bonus Tactic: Be sure to get reprints to include in your promotional materials.)
6. Speak for the Group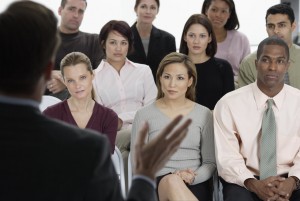 Speaking at your group's events can give you valuable exposure at absolutely no cost. Anything from a ten-minute talk to a two-hour seminar can serve your audience while positioning you as an authority in your field. And everyone wants to meet the speaker!
7. Host an Event
For several hours people will see your facility, employees, products and/or services. You can even take guests on guided tours and give away samples or coupons to increase your impact. To reduce the cost, time and effort involved in hosting a networking event, consider sharing the event with a caterer or restaurant. You provide the location, they provide the food and you both get the credit. And the exposure!
Use these seven tactics to raise your profile in your community and you'll see your sales increase as a result!
Leave a comment