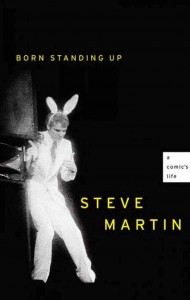 At one point in his book, Born Standing Up: A Comic's Life, comedy legend Steve Martin describes his years on the road performing stand-up in small clubs in the early 1970's. Discussing this period in his career, Martin shares a profound insight:
"I learned a lesson: it was easy to be great. Every entertainer has a night when everything is clicking. These nights are accidental and statistical: like lucky cards in poker, you can count on them occurring over time. What was hard was to be good, consistently good, night after night, no matter what the circumstances."
The same is true in sales. Every salesperson has the occasional deal where everything just seems to come together. What distinguishes true sales professionals is the drive to be consistently good, with prospect after prospect, in all kinds of situations.
The top salespeople in every industry constantly read, attend training seminars, practice and do self-critiques in a never-ending quest to achieve that status. And that is hard. It requires discipline, effort, sacrifice and a significant investment of time and money.
Is it worth it? That's up to you. Do you want to be occasionally great? Or consistently good?
Leave a comment